The Truth about the Dealership's Extended Warranties
If you've ever purchased a car from a dealership, you've undoubtedly heard about extended warranties. Your salesperson will probably bring up the perks of this purchase just as you're finishing up hours of negotiations and purchasing considerations for your vehicle, so don't head into these discussions unprepared. It's easy to bend under the pressure of a major purchase, but tacking on an extended warranty isn't always the best option. Learn more about what this coverage really means so that you can make a decisive and informed decision.
How Warranties Work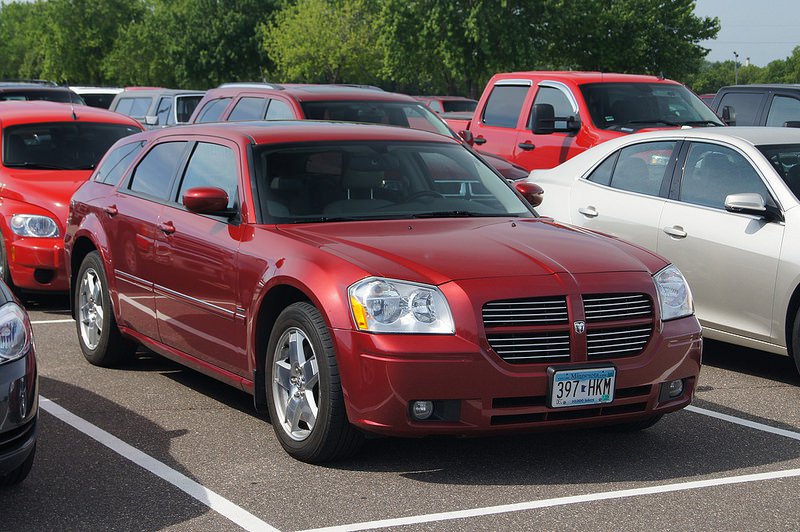 Image via Flickr by DVS1mn
New cars come with a manufacturer's warranty that will cover the vehicle for the first few years or for a set number of miles. Most vehicles are covered by both a basic warranty and a powertrain warranty. These exist separately; although a basic warranty might cover the vehicle for just four years and 50,000 miles, a powertrain warranty might offer coverage for six years and 70,000 miles.
Once the manufacturer's warranty expires, your extended warranty will kick in. When you purchase a vehicle, the salesperson will typically try to push an extended warranty on you even though you won't enjoy the benefits of your buy for years to come. Worse, the biggest problem with extended warranties is that they provide coverage beyond the period when most repairs occur.
Drivers typically experience short-term problems within the first few years of ownership with their vehicle. During this period, the manufacturer's warranty is still in effect. The extended warranty kicks in during a sweet spot when fewer repairs are required for most cars. By the time you're dealing with the issues inherent with an older vehicle, even your extended warranty will have expired.
Warranty Expenses Versus Repair Costs
Before you invest in an extended warranty, it's important to consider the cost of the warranty compared to the cost of any anticipated repairs. Research the make and model of your vehicle and pinpoint the most common issues with this type of car. Are there any parts that are prone to failure? Estimate the cost of these repairs, then check it against what you're putting down for your warranty to determine whether it's really worth the investment.
According to a Consumer Reports survey, the average price for an extended warranty is $1,200, but the median savings for repairs covered under the warranty was only $837. This alone means that the average consumer who uses his or her warranty comes out nearly $400 behind. Add to this that more than half the people who purchased their warranty didn't use it, and you have a very poor overall return on this investment.
If you purchase a warranty from a dealership and roll it into your car loan, you're incurring another expense that's often overlooked. You'll ultimately end up paying interest on your warranty, which makes it even more costly. If you're sold on the idea of purchasing an extended warranty, don't buy this coverage at full price. Most car buyers don't think about haggling over the price of their warranty, but those who do have an average savings of $325.
Reading the Fine Print
Not all warranties are created equal. It's important to read all the fine print on an extended warranty before you make this purchase. Don't assume that your extended warranty offers the same coverage as the manufacturer's warranty. Many extended warranties offer only limited coverage. You may find that this only includes certain parts of the vehicle, such as the drivetrain. Even a bumper-to-bumper warranty isn't as comprehensive as it sounds.
When you're considering an extended warranty, one of the first things you should ask for is the exclusion list. This is a rundown of the things that are not included in your warranty. If your list of the most common issues with the vehicle is there on the exclusion list, you know that you're not getting a great deal with the warranty.
You should also scan the fine print to see where you can get your repairs done. Most manufacturer-backed warranties that you'll purchase from a dealership provide coverage at any licensed dealership. This is particularly convenient if you're in a major metropolitan area with access to multiple locations. You can also find a manufacturer's dealership in most areas when you're on vacation, giving you the convenience of coverage on the road. However, if you're limited to a short list of approved locations, your warranty might not offer the convenience that you really want.
Comparing Your Options
You can choose a warranty that's backed by either the manufacturer or a third party. The best option is a manufacturer-backed warranty. This offers more reliable and comprehensive coverage than you'll receive from a third party. Warranties offered by car dealerships are backed by the manufacturer and typically include services at any franchised dealership, which means that your warranty guarantees access to top-notch service from a factory-trained technician using factory parts.
Buyers who have a factory-backed warranty are usually more satisfied with their purchase than those who get a third-party product. Fifty-three percent of buyers who have a dealership warranty report being highly satisfied, compared to just 41 percent of those who have a third-party plan.
If you purchase a third-party warranty, you won't always have access to the same level of benefits. You may not get coverage at franchised dealerships. If you do have the freedom to take your vehicle to a dealership, your warranty might not be honored at the time of service. With a third-party warranty, you typically have to pay for your services up front and submit the receipts for reimbursement later.
Consider the type of coverage that you're purchasing. Bumper-to-bumper warranties are the most common, accounting for 60 percent of warranty buys. These warranties are more likely to include perks such as rental car coverage or towing reimbursement.
The Best Models for Warranties
Consumer Reports revealed that certain types of vehicles have a higher satisfaction rate for their warranties than others. The least reliable brands have the most satisfied warranty customers. BMW owners are the most likely to use their warranty, with 71 percent taking advantage of the coverage. Sixty-five percent of Chrysler owners and 63 percent of Dodge owners used their warranties, as did 60 percent of drivers who had a Mercedes-Benz.
These numbers look very different for the more reliable brands on the road. Only 39 percent of Honda and Toyota owners used their warranty, and just 36 percent of Subaru drivers cashed in on their coverage. Though drivers with more reliable cars paid less for their warranties, they were still less likely to purchase such a plan again.
Considering Customer Satisfaction
Perhaps one of the most revealing facts about extended vehicle warranties is that most people who have purchased one in the past would not do so again in the future. BMW, Chrysler, Dodge, and Mercedes-Benz owners were the most likely to use their warranties, yet just 40 percent of the drivers in these groups said they would buy a warranty again. Among owners of more reliable brands, like Toyota, Honda, and Subaru, fewer than 25 percent of drivers said they would opt for another warranty in the future.
The Best Time to Look for a Warranty
The one time when you do want evidence of a car warranty is when you're purchasing a used vehicle. Drivers who have their car under warranty are more likely to have obtained necessary repairs. This is probably because these owners want to get the most out of their investment. However, it may also be that drivers who go to the trouble of buying a warranty are more likely to pay attention to their car all the way around.
If you're buying a used vehicle, look for one that's been under an extended warranty. This typically points to better care in all areas and will indicate a vehicle that's been very well maintained. This quick trick could help you choose between two otherwise identical vehicles on the market.
Crucial Considerations With Warranty Extensions
If you've purchased an extended warranty in the past and it's coming to a close, you may find your mailbox suddenly flooded with offers to extend your warranty yet again. These will warn you about the dangers of a lapse in coverage and assure you that you can keep your car safely covered if you just renew the warranty now.
Look at these offers very carefully. Extended warranty scams are rampant. It may look like the provider is contacting you on behalf of your dealership when in fact it has no association with the dealer or manufacturer whatsoever. Never purchase a warranty that doesn't provide you with a contract up front. The drivers who are taken in by these scams discover too late that they've paid for bogus coverage that won't handle pre-existing conditions, that doesn't deal with common issues, and that has a very low coverage rate.
Dealerships' extended warranties can give you a moderate amount of coverage, but you may also find that you enjoy equal benefits by putting the $1,200 somewhere else, such as in an emergency fund for your car. Think carefully before you decide whether this investment is right for you.