How to Save on Your Next Car Rental: Price Comparison & Fees to Avoid
Whether you want the versatility to explore a new place on vacation, or you just need a car to get you to meetings on a business trip, a rental car is a handy option. However, rental cars can get downright expensive, especially if you book at the last minute or want a car to match your lifestyle or vacation needs. Nevertheless, you don't have to frivolously waste money on your next trip. Here are just a few ways you can easily compare prices and avoid fees to get cheap car rentals.
Check With the Little Guys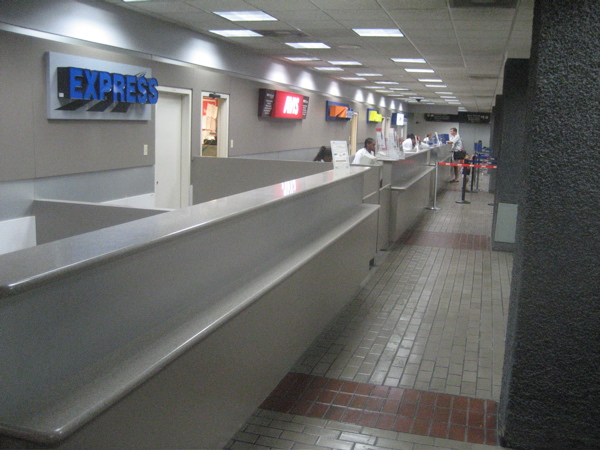 Image via Flickr by rexhammock
While car rental companies like Hertz and Enterprise offer relatively good rates on their rentals, they aren't always the best option. Sometimes, independently owned brands offer an impressive array of vehicles while also saving you big bucks. While it's hard to say what the best car rental company is, other agencies, such as Fox, Sixt, and Payless, are just as reputable as other brands, yet they don't have to offset the advertising and other overhead costs that larger corporations incur. If you can't find a reasonable deal from the major players, make a few online price comparisons with these smaller rental companies.
Use Your Membership Benefits
Depending on what clubs or groups you belong to, you can get substantial discounts just by showing proof of membership. Two popular organizations that offer discounts are AAA and the AARP, but there are others that provide you with discounts that are less obvious. For example, Carefree Auto provides its members with discounts on vehicle maintenance and repairs, but they also have agreements with the best rental car companies that save you up to 25 percent on your next rental.
If you were a scholarly student in college, you might have discounts you may never have even recognized. Business students at an AACSB certified school who finish in the top 10 percent of their junior or senior class automatically gain membership in Beta Gamma Sigma. This business honor society not only gives its members access to seminars and luncheons but also provides exclusive discounts, including some on car rentals. Other organizations also offer this type of discount, so if you were in any honor societies, fraternities, sororities, or clubs, make sure to check the benefits of each.
What About Rental Car Insurance?
One unnecessary charge that people incur at the rental car checkout counter is rental insurance. This typically consists of four different types of coverage, including a loss-damage waiver and liability, personal accident, and personal effects coverage. Because the risk for rental companies is relatively low and the margin is high, employees push these coverages, resulting in an an extra $5 and $20 fee per day.
While these coverages aren't necessarily a bad thing, you don't always need them. If you have collision and comprehensive insurance on your personal automobile, you're usually covered for rental cars. In addition, many travel credit cards provide a loss-damage policy that has a low or zero deductible. Check with your insurance company and credit card provider to see their specific policies.
Other Fees to Avoid
Although damage waivers and add-on insurance are the biggest expenses when you finalize your rental car at the counter, there are other fees and equipment that you may not want or need. One of these is an optional GPS, which costs around $10 to $20 a day. This is an unnecessary expenditure for domestic travel, as most smartphones have a built-in GPS, Google Maps, or other services that render a secondary GPS unnecessary.
If at all possible, you should also avoid renting your car at the airport. When you do, rental companies attach a "prime location" fee that you don't even notice unless you investigate your bill. With this in mind, you may find it cheaper to take a cab or Uber to an off-site rental company for a better price.
Plan Your Trip Ad Naseum
Before you even set foot in a rental office or check prices online, make certain that you have each aspect of your trip planned to a T. If you're traveling with a friend, spouse, or family members, figure out if you need multiple drivers or just one, as each additional driver costs more. This adds up even faster if the second driver is under 25, as the rental car company perceives this as a high-risk rental. You'll also want to see just how much mileage comes with each car. While most have unlimited mileage, luxury cars almost always have a cap.
The next time you're on vacation or a business trip, don't get stuck holding a hefty bill. Instead, save money by planning ahead, shopping around, and knowing just what you need.